AstraZeneca's Covid-19 vaccine passes the initial human trials:
Pharma News 23 July- British drug firm, AstraZeneca has been working in collaboration with Oxford University for producing a Covid-19 vaccine. This vaccine is called as AZD1222.
AZD1222 is a chimpanzee adenovirus viral vector vaccine. The adenovirus of this vaccine has been genetically modified to code for the SARS-CoV-2[1] spike protein. This vaccine does not produce infections in humans. Instead, it induces the production of antibodies and T-cells post-administration. These immune cells help to fight off the virus circulating within the body.
The clinical trials for this vaccine are currently being carried out in the United Kingdom, Brazil and South Africa. Recently, on 20 July 2020, the results of the initial human trials of this vaccine were released. This revealed that the vaccine is safe and produced a significant immune response in healthy volunteers. No significant side effects were witnessed in the participants. However, minor side effects were observed in the study group but this was reduced on the consumption of paracetamol.
Currently, the company has tied up with the Serum Institute of India for large scale production of this vaccine following regulatory approval. It has also signed deals with several governments to ensure the supply of this vaccine. The company has also claimed that it does not intend to profit from this vaccine.
Other companies like China's Sinovac Biotech and U.S-based Moderna are also developing vaccines for Covid-19.
Abbreviation: 1. Severe acute respiratory syndrome- Coronavirus -2
Jubilant pharma receives DCGI's approval for manufacturing Remdesivir in India
Pharma News 23 July20- In May 2020, drug major Gilead had signed non-exclusive licensing agreements with some domestic pharma companies. This includes Hetero labs, Cipla, Mylan, and Jubilant Life sciences. This agreement permitted the domestic firms to manufacture and distribute Remdesivir in India.
On 29 May 2020, Gilead Sciences sought the CDSCO's[1] permission for the import and marketing of Remdesivir in the country. This permission was granted on 1 June 2020 under the emergency use authorization to Gilead Sciences. The permission was granted to ensure the safety of the patients within the country.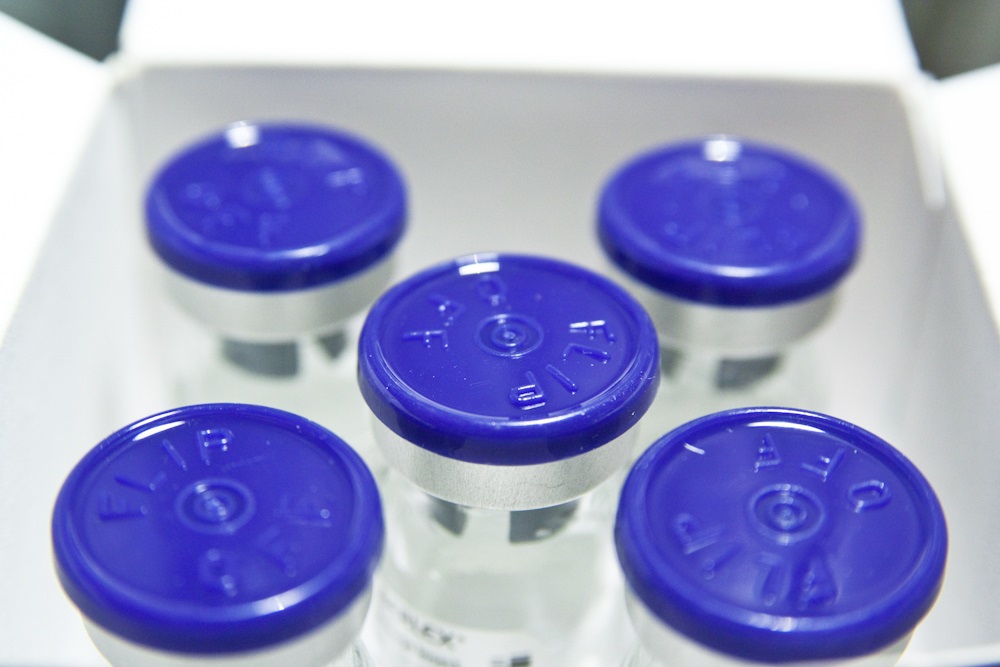 On 21 June 2020, Hetero and Cipla received the DCGI's[2] permission for marketing Remdesivir. Similarly, Mylan too was approved to do so but this approval was announced 2 July 2020. The next one to add to this list is Jubilant Life sciences. Jubilant Generics received the approval on 20 July 2020 and is permitted for emergency use in hospitalized Covid-19 patients.
The Union ministry has issued a statement wherein it advises the use of Covid-19 drugs only moderate cases of illness. It further added that the use of these drugs is vital to patients who are on a ventilator.
Remdesivir is permitted for administration as injections and can be used only for restricted emergency purposes. It is highly contraindicated in children below 12 years of age, people with severe renal impairment, pregnant and lactating women. Individuals with higher levels of hepatic enzymes are also not treated using Remdesivir.
Before treatment, the patient is asked to sign the written informed consent form. Post-treatment, the active post-marketing surveillance data is collected to report any side effects immediately.
Abbreviation : 1. Central Drugs Standard Control Organization.
2. Drugs Controller General of India.
Pfizer and BioNTech's Covid-19 vaccine gains entry into the American market
On 22 July 2020, an agreement was signed between the US[1] government and the drug firms, Pfizer and BioNTech. The total value of this agreement was around $1.95 billion. It was signed to secure around 100 million doses of the experimental Covid-19 vaccine produced by the two drug firms. (Pharma News 23 July20)
Pfizer and BioNTech stated that this vaccine would be free for the Americans. This is in accordance with Trump's administration pledge.
As per the agreement, 100 million doses will be delivered to the US as soon as the vaccine receives regulatory approval. The US government is also permitted to buy an additional 500 million doses from the two firms.
The companies are awaiting approval for conducting a mass trial of this vaccine in around 30,000 healthy volunteers. This trial is expected to start by the end of July 2020. Only two vaccine candidates are being tested as these have shown promising results when compared to the others.
At the beginning of July 2020, the companies claimed that the lead candidates were successful in the preliminary tests. The neutralizing antibodies produced by this vaccine was comparable with that found in Covid-19 patients. The healthy participants involved in this preliminary test were given low doses of the vaccine. They did not experience any major side effects during the course of the study.
The drug firms have also claimed that the vaccine will be available by October 2020 if it receives some form of emergency approval.
Around 200 vaccine candidates are currently being developed for SARS-CoV-2[2] globally. However, only two dozens of these candidates have reached the clinical trial stage.
The US government had signed a $1.6 billion deal with Novovax at the beginning of July 2020. This was done to secure 100 million doses of the vaccine. Apart from this, it has announced numerous deals with various pharmaceutical companies. In May 2020, it signed a $1.2 billion deal for the Covid-19 vaccine that is being developed by AstraZeneca in association with Oxford University. Around $456 billion has been announced for Johnson & Johnson's vaccine candidate and $486 million for Moderna's vaccine. It has also signed a deal worth $628 billion for the vaccine candidate of Emergent Biosolutions.
The government is also investing millions of dollars to boost its indigenous manufacturing capacity. This is used for the manufacture of syringes, vials and medical glass-coated plastic containers.
Pfizer and BioNTech have developed an mRNA vaccine. This vaccine uses the mRNA of the SARS-CoV-2 virus to generate an immune response in the host. BioNTech has claimed that only two doses of this vaccine are needed to provide protection from the SARS-CoV-2. The booster shot is given seven days after the first injection.
It is estimated that the cost of immunizing a patient would be around $39 based on the price paid by the US government.
Abbreviation : 1. United States
2. Severe acute respiratory syndrome- Coronavirus – 2
References:
[1] – COVID 19 vaccine human trials by AstraZeneca– Hindustan times – 20 July 2020
[2] – Jubilant gets DCGI nod for remdesivir Deccan Chronicles – 21 July 2020
[3] – US 2 Billion vaccine deal– Economic times – 23 July 2020