The BioNTech/Pfizer COVID – 19 vaccines can be stored at – 25 to – 15 degrees Celsius for up to two weeks:
On 19 February 2021, Pfizer announced that its COVID -19 vaccine could withstand warmer temperatures in pharmaceutical freezers and refrigerators. This jab can now be stored for up to 2 weeks at – 25 to – 15 degrees Celsius ( – 13 to 5 degrees Fahrenheit ). The company has contacted the USFDA[1] to seek this storage temperature approval.
Pharma News – 20 February: Pfizer's COVID–19 vaccine storage requires complex cold–chain logistics as per the existing guidelines. It can only be stored at – 80 to – 60 degrees Celsius until five days before use. This process requires special ultra–cold containers for shipping and dry ice for storage. Owing to these reasons, the management of this vaccine becomes difficult. If approved, the company claims that the new storage condition would greatly improve this situation regarding the vaccine supply.
About BioNTech/Pfizer COVID –19 vaccines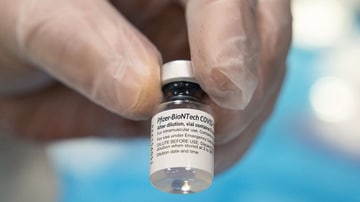 Pfizer's mRNA technology-based vaccine, in collaboration with BioNTech, was the first COVID – 19 vaccines approved in the West in late 2020. Following this, Moderna's vaccine was approved. This US–based pharma company's vaccine was developed using similar technology but differed in storage conditions. It could be stored at – 20 degrees Celsius for around 6 months. Moderna' vaccine can also be stored at normal fridge temperature for up to 30 days.
Apart from these shots, the vaccine developed by AstraZeneca / Oxford University was also approved. This vaccine was developed as per the traditional norms and can be stored and shipped at standard conditions.
The CEO[2] of BioNTech stated that both the drug majors are currently working on new formulations of this vaccine. This was being done to overcome the difficulty in storing and shipping the vaccine. The firms have also begun to conduct trials on over 4000 healthy pregnant women from around nine countries. The countries participating in this trial are the United States, Canada, Argentina, Brazil, Chile, Mozambique, South Africa, Britain, and Spain.
At the beginning of the third week of February 2021, the United States volunteers were given the first dose of this vaccine.
Another study conducted on approximately 9000 medical staff at Sheba hospital near Tel Aviv revealed some results. These volunteers were administered the first dose of the vaccine (BioNTech/Pfizer COVID – 19 vaccines) and showed that this dose was 85 % effective against the infection. This efficacy was evident between two and four weeks after inoculation.
Abbreviation :
1. United States Food and Drug Administration
2. Chief Executive Officer
Read more: