Lupin initiates Class II recall of Mibelas 24 Fe pouches in the
US market:
Pharma News – 23 Aug: Drug firm Lupin is voluntarily recalling around 5,60,922 pouches of Mibelas 24 Fe in the US [1]. The nationwide (US) recall of this product was initiated on 21 July 2020. This action was taken as the product failed the impurities/degradation specifications provided by
the USFDA [2].
Baltimore-based Lupin Pharmaceuticals Inc. is currently
handling this task as per the enforcement report of the USFDA. Mibelas
24 Fe pouches are manufactured in India and supplied in the US market
by Lupin Pharmaceuticals Inc.
Mibelas 24 Fe is a birth control product that is often used to
prevent pregnancy.
It is composed of Norethindrone acetate, Ethinyl estradiol acetate, and Ferrous fumarate tablets. Each pouch of Mibelas
24 Fe contains 28 chewable tablets.
This recall is categorized as a Class II recall as the product causes only temporary and reversible adverse effects.
Abbreviation :
United States
United States Food and Drug Administration
Immuno-oncology drug developed by Novartis fails to clear
the late-stage trial for skin cancer :
Pharma News – 23 Aug: Novartis announced that its investigational drug Spartalizumab failed in a late-stage trial for a type of advanced skin cancer. (On 22 August 2020) This drug was tested in combination with
Tafinlar and Mekinist, both of which are approved medicines.
Spartalizumab did not show any major improvements in
previously untreated patients with BRAF V600 mutation-positive
cutaneous melanoma. This was concluded post comparison of the
efficacy with that of Tafinlar and Mekinist alone.
In spite of this failure, the company has decided to continue
the development of its immune-oncology drug, Spartalizumab. The
drug firm states that this drug acts like a check-point inhibitor and
would be beneficial in fighting cancer and tumors.
The leading pioneers of the immune-oncology market
include Merck's Keytruda, Bristol-Myers Squibb's Opdivo, and Roche's
Tecentriq.
USFDA approved OTC T3X formulation shows promising
results against coronavirus :
Pharma News – 23 Aug: Coronavirus is a deadly microbe that has claimed the lives of
over eight lakh people globally. To combat this virus, numerous
scientists have turned to repurpose the existing formulations. Recently,
a US [1] pharma company tested a USFDA [2] approved OTC [3] formulation and found it effective against coronavirus. This product is an ointment called T3X.
T3X ointment has been proven to prevent, treat, and kill various viral infections including coronavirus. Laboratory tests revealed
that T3X destroyed the infectious virus completely within 30 seconds.
The founder of Advanced Penetration Technology believes
that T3X could most likely reduce the chances of the viral contraction via the nose. He further adds that this could be the first line of defense
against the Covid-19 virus.
As per a study conducted by MIT [4] , coronavirus is most often
contracted vis nasal passages. The report also suggested that the virus
can also infrequently enter the human body through eyes and mouth.
Virology Research Services Ltd. had already evaluated the
efficacy of the product, APT T3X, against coronavirus (NL63) and
Influenza A virus.
This study revealed that APT T3X is a highly effective formulation against coronavirus.
The product was found to effectively neutralize the infectivity of the virus within seconds. This supports the use of the topical intranasal use of APT T3X for reducing the viral load in the nasal passage.
The company has also claimed that under the experimental conditions, APT T3X exhibited 99.9 % virucidal activity against coronavirus NL63. T3X was initially developed for resistant bacterial infections
but was later found to have antifungal and antiviral activity. There are
currently no known side effects produced by this product. It is,
however, contraindicated in patients with Lyme disease. This is because
the likelihood of developing a Herx reaction is higher in these individuals.
It is speculated that around 22,864,873 people have been
affected by coronavirus globally. This is in accordance with the reports
of John Hopkins University's COVID resource center.
Abbreviation :
United States
The United States Food and Drug Administration
Over-the-counter
Massachusetts Institute of Technology
Pharma firms in Pakistan accept the government's proposal
to cap drug prices till September :
Pharma News – 23 Aug: The Health Ministry of Pakistan had earlier proposed to cap drug prices at current levels in the country. This proposal was put forth to the domestic pharmaceutical companies to secure their acceptance.
The domestic companies agreed with the capping of prices and this was
announced on 22 August 2020.
The Ministry of National Health Services Regulation &
Coordination claimed this as a measure to safeguard the citizens in this
pandemic. It further added that per this initiative, the domestic firms
have agreed to not increase the drug prices till the end of the first
quarter of this fiscal year. This measure is expected to alleviate the
sufferings of the people during this trying time.
As per the Drug Pricing Policy 2018, pharma companies are
permitted to increase the prices of essential and non-essential drugs.
While the price of essential drugs can be increased by 7 %, that of non-
essential drugs are permitted to increase by 10 %.
This increase in percentage is calculated in accordance with the annual consumer price index (CPI). These policies were approved by the DRAP [1] in July 2019.

The DRAP had allowed manufacturers and importers to
increase the existing MRP [2]. Accordingly, the MRP of essential drugs can reach up to around a 70 % increase in CPI. The MRP of non-essential
drugs were also permitted to reach up to a 100 % increase in CPI. The revised MRP must be submitted to the CEO [3] or managing director for authorization and implementation.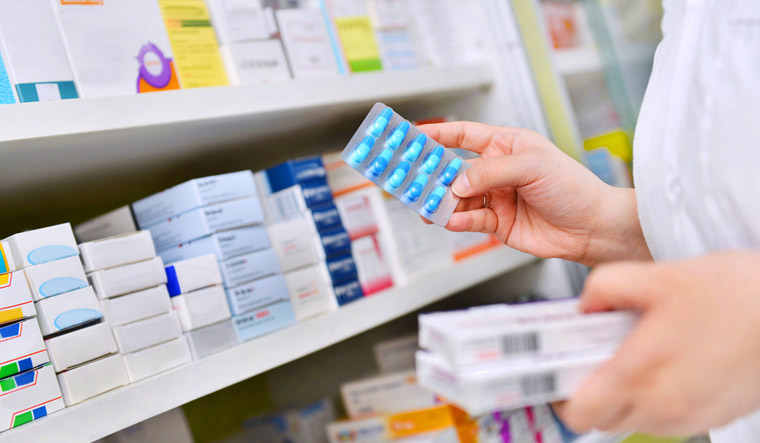 The government had earlier allowed for a 5.14 % increase in prices of essential drugs and biologicals. The increase in price for other
medicines stood at around 7.34 %.
Abbreviation :
Drug Regulatory Authority of Pakistan
Maximum Retail Price
Chief Executive Officer
Read more
References :
[1] – Economic Times – 21 August 2020 lupin- recalls-birth-control-pills
[2] – Economic Times – 22 August 2020- Novartis-immuno-oncology–
[3] – Business Standard – 22 August 2020 us-FDA- approved-ointment–
[4] – The News International – 23 August 2020 capping on drug prices