1.Covid-19 drug portfolio of domestic majors witnesses a sharp rise amidst the pandemic :
Pharma news – 20 August: The sale of prescription drugs has dropped drastically and this decline is due to the lesser generation of prescriptions. This remains to be a cause of concern to many pharma companies. But, their business however remains afloat due to the Covid-19 drug portfolio.
The Covid-19 drug portfolio comprises domestic majors like Azithromycin, Dexamethasone, Zinc and Hydroxychloroquine among others.
An important oral antiviral drug that was recently added to this portfolio is Favipiravir. This drug is from Japan and was first launched by Glenmark in June 2020 in India under the name, Fabiflu. Other pharma companies soon followed suit and began launching their own generic versions within a month. This enhanced production helped to fulfill the current demands as Favipiravir is considered effective for Covid-19. Favipiravir is specifically being used to treat mild to moderate cases of Covid-19. Owing to this, its sale has increased and as per data obtained from AIOCD AWACS[1], its sales has grown by around 62% in July 2020.
Dr.Reddy's Laboratories (DRL) has also announced the launch of its generic version of Favipiravir in collaboration with Avigan. This collaboration is part of a tie-up that DRL has with Japan's Fujifilm Toyama Chemical Co. and Global Response Aid. The launch of this generic version is expected to happen in August 2020. The sluggish growth in its Wockhardt portfolio together with the generation of lesser prescriptions has affected DRL deeply. These have caused DRL's business to drop by 10 % year-on-year in the June quarter of FY21 [2].
Cadila Healthcare has also been focusing on the Covid-19 drug portfolio. It is working rigorously to provide ELISA testing kits, hand sanitizers and other Covid-related products. This drug firm has also launched the generic version of Remdesivir at just Rs.2800 per vial. It also sells Hydroxychloroquine as a prophylactic against SARS-CoV-2 [3].
Zydus and Ipca are other major pharma companies that are actively assisting the government in these trying times. These companies had supplied around 100 million Hydroxychloroquine to the government in April 2020.
Drug major Cipla has also been lending the government a helping hand during this pandemic. This pharma company has claimed that its Covid-19 drugs are not sold at higher margins. Cipla also has its own Covid-19 drug portfolio and this consists of many drugs including tocilizumab, azithromycin, remdesivir and favipiravir.
The increase in the sales of the domestic majors used for Covid-19 has been analyzed by AIOCD AWACS. Accordingly, the sale of azithromycin, dexamethasone, zinc, hydroxychloroquine and favipiravir has grown by 24 %, 47.8 %, 74 %, 29 % and 62.32 % respectively. The sale of dermatological drugs, gastrointestinal drugs, gynecological and analgesic agents however have witnessed a steep decline in July 2020. Among this, the sale of ophthalmological and otologicals has been greatly affected and this has declined by 11.68 % for July 2020.
Abbreviation : 1. All Indian Origin Chemists & Druggists Advanced Working, Action and Correction System
2. Fiscal year 2021
3. Severe Acute Respiratory Syndrome – Coronavirus-2
2. Sinopharm expects its Covid-19 vaccine to be ready for mass production by year end :
Pharma news – 20 August: On 18 August 2020, Sinopharm announced that its Covid-19 vaccine would cost around 1000 yuan ($144.27) for two shots. Sinopharm is a unit of Chinese National Pharmaceutical Group.
This pharma company has been developing a Covid-19 vaccine and is expecting it to be available by the end of 2020. The late stage clinical trials of this vaccine were conducted in the United Arab Emirates. This was done to get the final regulatory approval prior to production.
At the beginning of August 2020, Moderna Inc had also announced that its vaccine would cost around $32 to $37 per dose. The company added that this will be the approximate cost of smaller volumes of its experimental vaccine.
In July 2020, the U.S.[1] government struck a vaccine deal with Pfizer and BioNtech. This deal helped to secure vaccines that were sufficient for vaccinating around 50 million Americans at $40 per person.
Sinopharm has remained silent over the vaccination scheme being adopted for its vaccination. Many are unsure as to whether this will come under the free vaccination claim or be a part of the state-backed nationwide insurance program.
A unit of Sinopharm called China National Biotech Group has two vaccine strains. These are currently being produced in its plants in Wuhan and Beijing and are expected to make around 2 million doses of the drug annually.
Abbreviation : 1. United States
3. Dr.Reddy's Laboratories has launched its 'Avigan' in the Indian market for Covid-19 treatment :
Pharma news – 20 August: Dr.Reddy's Laboratories (DRL) has announced the launch of its generic version of Favipiravir in India. This announcement was made on 19 August 2020 and the generic version is called 'Avigan' tablets. It is being priced at Rs.99 per tablet and the entire course is priced over Rs.12,000.
DRL had struck a deal with the Japanese drug firm Fujifilm for the manufacturing and distribution of Avigan in India. As per this pact, DRL is permitted to export Avigan to all the countries except Japan, Russia and China.
Several companies have already launched the generic versions of Favipravir in the Indian market. The cheapest version to date has been developed by Sun Pharmaceuticals and it is priced at Rs.35 per tablet.
Sun Pharma and Zenara Pharma had received permission for the sale of their generic version of Favipiravir in August 2020. This drug was, however, first launched by Glenmark in India and this was soon followed by Cipla.
Sun Pharma announced the launch of its version on 4 August 2020 under the brand name 'Fluguard'. The company has recently stated that the stocks of this product will be available within a week.
Zenara Pharma announced its launch on 5 August 2020 post the approval from the DCGI [1]. The tablet will be sold under the brand name 'Favizen' and is being manufactured by the firm's manufacturing facility in Hyderabad.
The price of the generic version of Favipravir sold by Hetero, Cipla and Glenmark are Rs.59/ tablet, Rs.68/ tablet and Rs.75/ tablet respectively.
Favipiravir was initially developed to treat influenza in Japan. It was sold by different manufacturers under the brand names Avigan, Abigan and Fabiflu. Favipiravir is currently being used to treat mild to moderate cases of Covid-19 in Russia and parts of the Middle East. Advanced stage trials of this drug for Covid-19 are currently ongoing in many countries including India.
Abbreviation : 1. Drugs Controller General of India
4. Celltrion and Intract Pharma collaborate to develop the oral tablet of infliximab :
Pharma news – 20 August: On 20 August 2020, South Korea's Celltrion Inc. announced its collaboration with UK's[1] Intract Pharma Ltd. to co-develop oral infliximab tablets. This tablet is expected to the world's first pill-type biosimilar. Through this deal, the companies plan to develop the oral CT-P13 (biosimilar infliximab) tablets.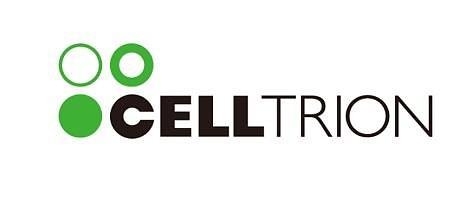 This tablet would be an addition to Celltrion's existing group of infliximab biosimilars. The drug firm has already released the world's first intravenous (IV)-type and subcutaneous (SC)-type injection of infliximab called Remsima SC.
As per this agreement, Celltrion and Celltrion Healthcare will provide the API[2], infliximab, to Intract Pharma. The latter in turn will use its proprietary oral molding technology to develop the oral formulation. Intract Pharma will also be responsible for the clinical trials of this product that is expected to begin in 2021.
The MHRA[3] has already exempted Intract Pharma from conducting the non-clinical and phase-I trials of oral infliximab. Owing to this, the company has decided to directly venture into the 1b/2a clinical trial on IBD[4] patients by the second half of 2021.

Celltrion also has the right to claim any part of the future revenue following the completion of the second phase of clinical trials. It has also agreed to source out infliximab to any third party that has supplied technology transfer or Intract Pharma in case of successful commercialization.
The drug firm aims to grow its global inflammatory bowel disease market to around $2 billion by 2026.
Infliximab is a monoclonal antibody biosimilar that is developed by Celltrion. It is the main pharmaceutical ingredient of Remsima. This product is a part of Celltrion's major autoimmune disease treatment.
Abbreviation : 1. United Kingdom
Active Pharmaceutical ingredient
Medicines and Healthcare Products Regulatory Agency
Inflammatory Bowel Disease
References :