Glenmark gets USFDA approval for its Fingolimod capsules:
Glenmark Pharmaceuticals received the USFDA's[1] approval for manufacturing the generic version of the 0.5 mg Gilenya capsules. Novartis Pharmaceuticals Corporation held the patent rights for Gilenya capsules and on expiry of this patent, other drug firms had begun to apply to the USFDA for marketing the generic form of this drug.
The generic version of this drug that is manufactured by Glenmark pharma is called Fingolimod capsules. This generic version received the final nod from the USFDA on 19 June 2020.
The drug firm also said that the sales of 0.5mg Gilenya capsule amounted to around 2.1 billion dollars as of April 2020. This was obtained from the IQVIA[2] sales data of Gilenya capsule for a period of 12 months that ended in April 2020.
Currently, around 164 products of Glenmark are being distributed in the US market and around 44 abbreviated new drug applications are waiting for the USFDA approval.
Gilenya capsule is used in the treatment of relapsing forms of multiple sclerosis.
Abbreviations: 1. United States Food and Drug Administration
Formerly known as Quintiles and IMS Health Inc.
2.Albemic Pharma's ANDA for Adapalene gel receives USFDA's approval:
Differin gel is a patented product of Galderma Laboratories LP that is used for the treatment of acne vulgaris in patients of 12 years and older.
The generic version of this gel is called as Adapalene gel USP and is manufactured by Albemic Pharmaceuticals. The drug firm had earlier submitted the abbreviated new drug application (ANDA) of this generic version to the USFDA[1] for approval. This application submitted by the company's JV Aleor Dermaceuticals received the USFDA's nod on 19 June 2020.
Adapalene gel USP, 0.3 percent has the same strength as that of Differin gel.
As per IQVIA[2], the market size of this generic product was around $34 million for a period of 12-months ending in March 2020.
Abbreviations: 1. United States Food and Drug Administration
Formerly known as Quintiles and IMS Health Inc.
3. Cipla and Hetero Pharma have been permitted to start marketing Remdesivir in India:
In June 2020, the DCGI[1] had granted permission to the US-based Gilead Sciences for the marketing of Remdesivir in India. This anti-viral drug, Remdesivir was allowed to be sold only to the hospitalized Covid-19 patients and for use in emergency cases alone.
Gilead had already signed non-exclusive agreements with five pharma companies for the manufacture and distribution of Remdesivir in India. These companies include Hetero, BRD, Mylan, Cipla and Jubilant Life Sciences. All these companies along with Dr.Reddy's Labs recently approached the DCGI to get permission for selling Remdesivir in the country.
However, the DCGI gave the marketing authorization only to Cipla and Hetero labs. This was because the other companies were still in the intermediate stages of this process like data verification, plant inspection and stability studies among others.
The CDSCO[2] has asked the pharma companies to submit data about tests like the bacterial endotoxin test and sterility tests as the drug is being manufactured in the injectable form. It has also added a list of explicit documents that these companies need to submit before marketing Remdesivir. These include written informed consent of the patient before using the drug, report of serious adverse effects, risk management plan post-marketing surveillance and the list of all patients undergoing treatment using Remdesivir. These companies are also exempted from conducting local clinical trials under emergency provisions.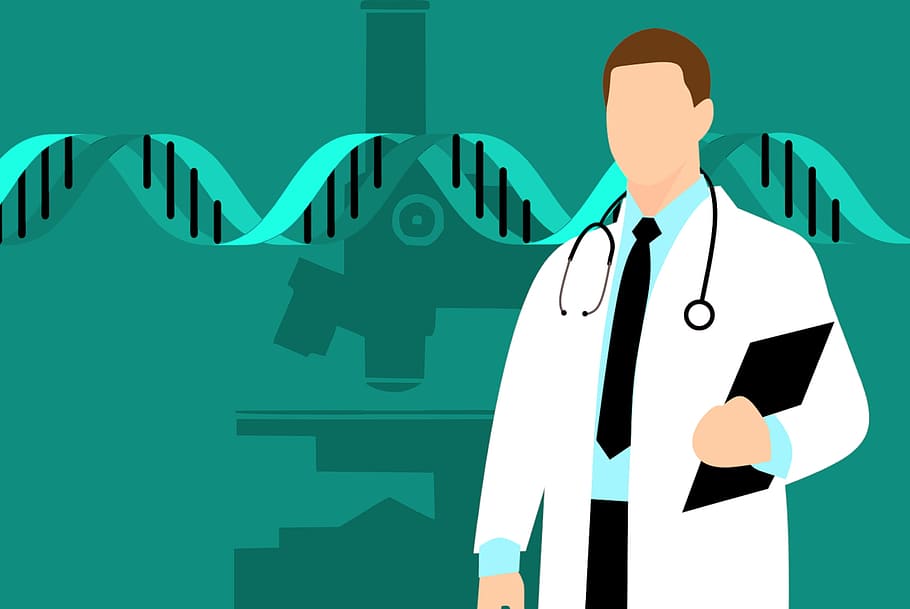 The Union Health Ministry has also issued protocols about the use of Remdesivir as an investigational therapy in Covid-19 patients. As per this, the patients can be administered with 200 mg of Remdesivir injection intravenously on the first day. The patient is then given 100 mg of Remdesivir intravenously in the subsequent five days. It, however, should not be given to pregnant women, children below 12 years of age, and patients with liver problems and renal complications.
Abbreviation: 1. Drugs Controller General of India
Central Drugs Standard Control Organization
4.Glenmark Pharma gets DCGI's approval for marketing Fabiflu in India:
Glenmark Pharmaceuticals has received the DCGI's[1] approval to market Fabiflu in India. Fabiflu was officially launched in the Indian market on 20 June 2020. It is the brand name of the antiviral drug Favipiravir that is used for the treatment of mild to moderate Covid-19 patients.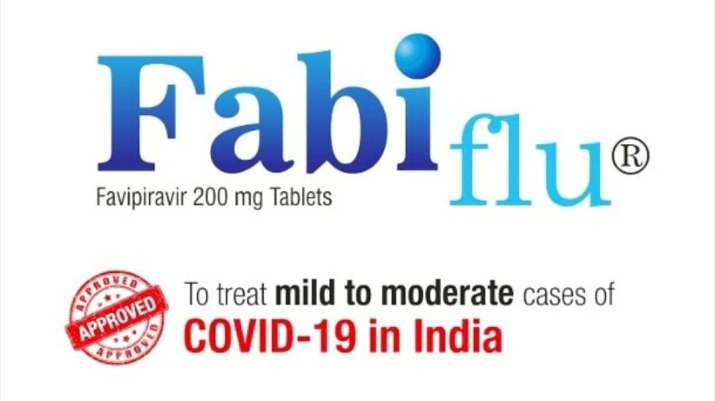 Fabiflu can only be taken on a doctor's prescription and comes in packs of 34 tablets. The price of 34 tablets is Rs.3,500 with each tablet costing Rs.103. As per the prescription, the patient is given 9 Fabiflu tablets on the first day. The strength of each tablet is 200 mg. The treatment goes on for 14 days and the patient must be administered with 4 Fabiflu tablets on all the subsequent days. However, the dose remains constant and the patient is given the same 200 mg tablet on all the days.
Glenmark has also conducted a clinical trial of Fabiflu in India. Around 90 mild and 60 moderate Covid-19 patients were recruited for this study from 11 sites in India. Based on the results, it was concluded that Fabiflu has around 80% efficacy in treating mild and moderate Covid-19 patients.
Apart from Glenmark, other domestic pharma companies have also applied to the DCGI for getting approval for the sale of Favipiravir in India. These include Strides Pharma, Brinton Pharmaceuticals, Lasa Supergenerics and Optimus Pharma.
Glenmark received the approval of Fabiflu under the Emergency use Authorization (EUA). The phase III trials were conducted only in a limited number of patients and fast-tracked as allowed by the DCGI.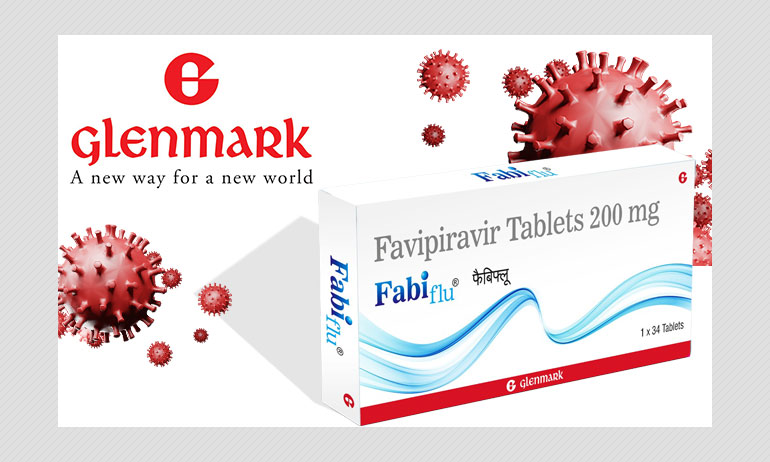 India currently has nearly 4 lakh Covid-19 patients and around 13,000 individuals have succumbed to this deadly virus. The fatality rate lies at 3.28%. As of 20 June 2020, around 14,516 new cases were reported in the country.
Fabiflu acts by entering the host's cell and inhibiting viral replication. However, the company's officials have claimed that the real efficacy of Fabiflu can only be understood when given on a large scale as this was not initially designed to treat Covid-19.
Glenmark is also conducting a study on the combination of the drugs, Favipiravir and Umifenovir for treating Covid-19. Favipiravir is an approved drug that is used for treating novel pandemics and Umifenovir is the drug that is approved for influenza.
Favipiravir is being sold in Japan under the brand name Avigan since 2014 for treating influenza. Bangladesh and the United Arab Emirates (UAE) have also approved the use of Favipiravir for treating Covid-19 patients. In Egypt and Jordan, Favipiravir is currently under the approval process while in Russia and Saudi Arabia, it is being used as a part of the treatment protocol for Covid-19.
Approximately 18 global clinical trials of Favipiravir are being conducted in countries like India, China, Italy, France, USA among others. Around 3000 patients are involved in this study.
In Japan, around 2050 Covid-19 were treated with Favipiravir. It is also being used to treat the novel pandemic influenza virus infection in the country. The efficacy of Favipiravir is being tested in Canada and this study has recruited around 760 Covid-19 patients. Studies conducted on 390 patients in Russia have revealed an 80% success rate. A similar study was also conducted in Japan with around 2141 patients and in this trial, the success rate was around 88%.
Glenmark pharma claims that when this drug is given in the initial stages of the infection, it could potentially save the life of the Covid-19 patient.
Abbreviation: 1. Drugs Controller General of India
Reference:
[1] – glenmark pharma gets usfda nod for drug to treat multiple-sclerosis-Business Standard – 19 June 2020
[2] – Alambic Phamra receives USFDA nod for Adapalene gel Business Standard – 19 June 2020
[3] – Marketing for Remdesivir Hindustan Times – 21 June 2020
[4] – Glenmark launches Fabiflu India Today- 20 June 2020